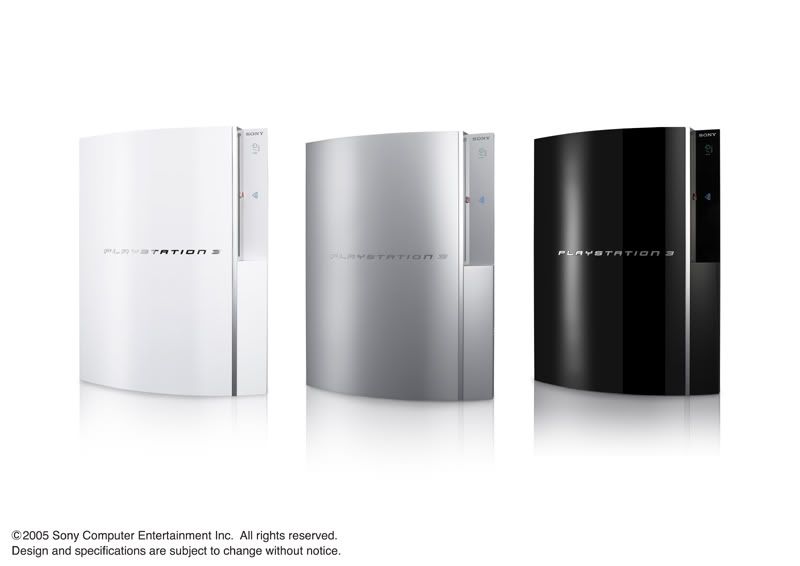 Shiny and silky
Playstation 3's to be released this November
.
Cool, aren't they? I am drooling over this stuff because that's all I can do, drool. Where would I ever get 600$ dollars to buy one of these? I don't even possess a PS2 model, though I sure would love to play
Tekken 5
with that. But since, these kind of stuff is beyond the reach of my pocket, drooling, which fortunately does not cost anything, is a highly-welcomed chore.
Good thing, I was able to
breathe some fresh air
, as I finished the stuff that I needed to finish today, without those annoying and highly cumbersome power interruptions coming in the scene.
Looks like my day isn't bad at all. I'm glad. And now, I'm out. Ciao.